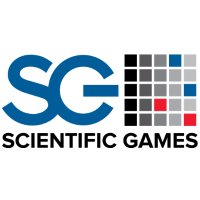 Aiming to help gambling facilities around the globe reopen their properties safely after being in lockdown because of COVID-19, Scientific Games has announced the launch of a new range of gaming solutions. What makes these solutions unique is that that are completely contact-less.
Some of the solutions include:
Unified Wallet – A cashless payment solution giving players instant access to their funds to play table games and slot machines. The payment solution works via an app on the player's mobile device. It totally cuts out the need for the player to make a physical cash withdrawal.
The Social Distancing Module – The three features in this one module help reopened casinos adhere to important social distancing directives.  The features include

EGM Scheduler

which allows casino operators to upload a list of games that are enabled on the casino floor;

Dynamic Distancing

which disables all slot games within a player's proximity once he or she has entered a slots card into a machine; and the

Resort Reserve and Game Reserve

features which allow players to book their favorite games on the casino floor.
Game Sanitization Solution – This automated solution alerts casino operators to specific games and machines that need to be cleaned down and sanitized after a gaming session.
The executive VP and gaming group CE of Scientific Games, Matt Wilson, said that the group has always been committed to innovation. He said that it now more critical then ever to develop solutions that help its partners address and adapt to the "new normal".
"Our suite of contact-less gaming solutions enables our partners to deliver a new, yet fun and engaging gaming experience for their players all while keeping them safe. This advanced technology sets a new standard for the industry and is available for our partners now," said Wilson.
More and more states across the US are considering the reopening of their public facilities, including casinos. The governor of Nevada has even set a date for the casinos to open up next week in the state, while others have already done so.