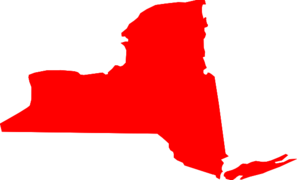 The New York Senate Racing, Gaming and Wagering Committee unanimously voted to move an online and mobile sports betting bill to the next level yesterday.  The bill, S-17, now heads to the Senate Committee on Finance after passing the committee stage by 7-0.
The new bill could see New York sports betting license holders offer mobile sports betting services.  Some of New York's sporting arenas will also be allowed to offer in-stadium betting.
S-17 has been progressing slowly but surely. In June last year, it passed a vote in the Senate but did not reach the state assembly. It was pushed through to this year's legislative session.
The bill's sponsor, Joseph Addabbo (chair of the Racing, Gaming and Wagering Committee), has argued that the bill could be of significant value to New York – showing numbers from New Jersey's successful gambling model to prove it.
In a comparison report, Addabbo showed that in November 2019, casinos in the Garden State that are licensed to offer mobile betting, took in $32.9 million. He then compared this number to New York sportsbooks that took in a dismal $1.3 million in the same month. That number plummeted to just over $780 million in the last month of 2019.
Addabbo believes that the bill comes just in time to address the state's budget deficit, which was revealed in Governor Andrew Cuomo's 2020 State of the State message.
"As we go into a very difficult fiscal year, facing a state budget deficit of more than $6 billion, and working on many initiatives mentioned in the governor's State of the State, I look forward to working with Governor Cuomo and my legislative colleagues to identify new sources of revenue to help close the budget gap, revitalize our economy, support local families and businesses, increase educational funding and continue to provide vital services to New Yorkers in need," said Addabbo.
"First and foremost, to address these issues, I will continue to advocate for the implementation of mobile sports betting in New York State, which will curb the flow of dollars to nearby states, that could be used – now and in the future – to balance the state budget and provide needed funding support for education and create jobs.