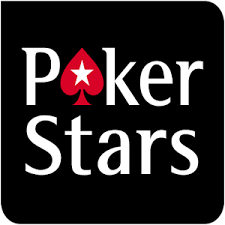 Tapping into the surging popularity of online poker, Poker Stars has introduced a new tournament series, set to debut next month. The Stars Group, parent company to the iconic online poker site, said that the new Stadium Series will run from July 5th until August 2nd, making for some very hot summer online poker action.
The Stadium Series will incorporate just over one hundred tournaments with $50 million in guaranteed prize money.
The 102 events are made up of 34 events, each with three buy in levels – making the series accessible to players at all different levels.
Stadium Series Main Event
The final Grand Final Main Event will feature a $5,200 buy-in for a $5 million guaranteed prize pool.
But casual players will also find a place in the main event. There are buy-in options for as little as $55 for a main prize pool of $1 million.
The mid-level buy-in to the main event has a decent $530 price tag for $2 million guaranteed.
There will be several ways to fast-track entry into the Main Event, including Spin & Go's and other alternative avenues, taking place at PokerStars.com.
Poker Stars will also run a Stadium Series Trials leaderboard competition. Players earn one point for every $1 played on multi-table tournaments buy-ins. The top 25 players on the board qualify for free entry into the Grand Final.
More About the Series
The Stadium Series will be played in a week-by-week format.
Buy-in rates will remain consistent throughout a given week but will increase with every successive week.
Tournaments begin on a Monday and end on Saturdays, during which time weekly 'heats' will run. At the end of each week, on the Sunday, the Weekly Final will be held. Top finishers in each heat earn tickets into the Weekly Final.
PokerStars will live stream the end stages and final tables of the Weekly Heats.