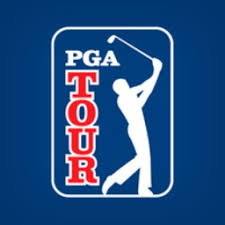 The online sports and fantasy sports betting group, DraftKings has been named the first official betting operator for the PGA Tour.  According to the terms of the agreement, DraftKings will have rights to use the golf tournament organizer's trademarks in the United States. This also extends to the right to advertise the DraftKings brand on other PGA platforms.
This deal is an extension of a one-year old deal that DraftKings signed with the PGA Tour to become the tournament organizer's first official daily fantasy game.
In July, 2019, the two entities penned a multi-year content and marketing deal. Players were able to compete with other fans in private contesta with their friends or colleagues. Fantasy players are able to register to receive real-time video highlights for golfers in their team of six chosen players.
Out of the 15 total daily fantasy sports offerings by DraftKings, golf is positioned in fourth spot in terms of engagement.
Ezra Kucharz, the chief business officer for DraftKings, noted that the group was excited to further its relationship with the PGA Tour to become its first official betting operator.
"Golf has been an especially important outlet for fan engagement over these past few months, and this latest collaboration is a significant next step for both the golf and gaming industries," he said.
The PGA Tour senior vice president, media and gaming, Norb Gambuzza, said that the growth in consumption and fan engagement seen over the last year in DraftKings daily fantasy games has been tremendous.
"The expansion of the relationship to now include sports betting is a natural evolution and one which fully supports and promotes the PGA Rour's objectives of reaching and engaging new segments of fans while introducing them to our players, tournaments and media platforms," he added.