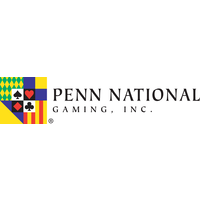 The US casino giant, Penn National, has put out its feelers for a new chief financial officer. The group confirmed this week that the man currently in the job, William Fair, is expected to leave at the end of March next year.
William Fair has been part of the casino and racetrack operator group since 2014. He was first the group's senior vice president and chief development officer, before becoming chief financial officer two years ago.
The chief executive of Penn National, Timothy Wilmott, spoke well of Fair, saying that over the last five years, he has played a significant role in overseeing the structuring of the financing strategies for Penn National's major grown initiatives. These include the group's recent acquisition of Pinnacle Entertainment, as well as the ongoing development of its two new Pennsylvania properties and the launch of its sports betting and online gaming platforms.
"In addition, during his tenure, he oversaw the construction of Plainridge Park Casino and helped lead our efforts to acquire Tropicana Las Vegas, Margaritaville Resort, and most recently Greektown Casino," said Wilmott. "On behalf of the board of directors and everyone at Penn National, we wish him the very best in his future endeavors and thank him for ensuring that his transition will be managed seamlessly and efficiently."
Fair replied that he was proud of the significant milestones achieved during his time at Penn National and he thoroughly enjoyed being part of the "best team in the gaming industry".
He said that the decision to leave Penn National was very difficult, but the timing was right in terms of his expiring contract and it enabled him to focus on some recent personal family issues.
"I look forward to working with my successor to facilitate a smooth handover and remain confident in Penn National's continued success," he added.