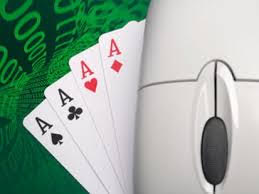 Pennsylvania legalized online gambling in October 2017, and the new laws also incorporated online poker. But nearly two years down the line, and it is evident that the state is dragging its feet when it comes to the roll out of a legal and regulated online poker industry.
We've already seen Pennsylvania introduce legal online sports betting (May 2019) and legal online casino gaming (July 2019) and now all eyes are on the third part of the puzzle – online poker.
What is holding up legal online poker in Pennsylvania? The answer, it seems can be found in the state of the US online poker  industry. Numbers in online poker industry remain – at best – stagnant, and in many cases continue to decline year on year.  Online poker numbers pale in comparison to online sports betting and online casino games.
Take a look at New Jersey as an example. The Garden State reported on $38.1 million in online casino revenue, $4.1 million in online sports betting… and a mere $1.77 million in online poker revenue.
In an interview with Penn Bets, the Pennsylvania Gambling Control Board communications director, Doug Harbach said in response to when we can expect to see legal online poker in the state: "At this juncture, all I can tell you is that online poker will be available when one of the operators which plan to offer it is ready to do so."
In other words, it's not the state that is not interested in seeing online poker. It is the operators who are hesitant in launching their products for fear that they won't prove to be profitable.
Operators who were approached by Penn Bets were also hesitant to commit to a launch date.  Most of them said that they were still working out details with their partners and/or gambling authorities.
"We will be in touch with more details when they are arrival," noted a spokesperson for The Stars Group, which has partnered with Mount Airy to launch online poker in Pennsylvania.
Authorities have also said that there are currently no plans for Pennsylvania to enter into any poker compact with states such as Nevada, New Jersey and Delaware to share interstate player pools.