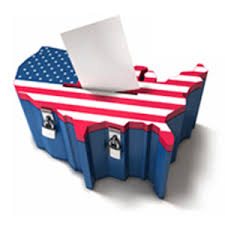 The subject of gambling expansion will not be added to the general election ballot in the state of Nebraska, it was announced this week, after the proposal to allow casino gambling in the state failed to qualify. Not enough verified signatures were submitted by the organizers of the petition drive, said the Secretary of State John Gale. A minimum of 117,188 valid signatures are required to bring the question to November's ballot, with an emphasis on the word 'valid'. Although 119,666 signatures were submitted, nearly 42,000 of them were rejected by election officials. Around half were not accepted because the petitioners were not registered in the county that was written on the petition sheet, over 4,500 named were duplicates and another 3,000 signers were not registered voters.
The news of the failed petition was met with disappointment by the organizers who spent over $1.4 million over several months in their efforts to bring the issue of casino expansion to a public vote. One of the main source of revenue for these efforts came from the economic development corporation, Ho-Chunk Inc, belonging to the Winnebago Tribe of Nebraska.
The chief executive officer of Ho-Chunk, Lance Morgan, said that the news was very disappointing.
"The primary disappointment is that so many people support it [the proposal]," he said.
The tribe was also shocked about how many signatures were invalid out of those submitted, saying that polling done by organizers showed that there was strong support for the ideas of gambling expansion. Ho-Chunk has stated its intentions to reopen the South Sioux City racetrack, Atokad Downs and operate a casino there, should legislation make it possible.
There now remain two more other statutory initiatives for which petitions were submitted – that of regulating games of chance and gaming devices at Nebraska racetracks and another establishing a tax on gross gaming revenue.
Authorities are still verifying the signatures on these proposals. "We expect that process to take a few more weeks," said Gale. "In addition to verifying signatures for those two remaining initiatives, some counties are also finishing work on verifying signatures to place presidential candidate Jill Stein on the ballot."
John Gale was not too optimistic about the two other proposals passing the required number of valid signatures in order for them to make the November ballot. "I won't say it's highly likely, but it looks probable that there will be the same problem with them," he said.