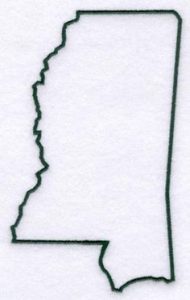 All the legal issues may have been smoothed out but the reality at the moment is that Mississippi gambling facilities are not yet ready to embrace sports betting.  Last month, the state legalized Mississippi and announced that July 22nd was the date that casinos would be allowed to roll out sports betting. The idea was that Gardenia State residents would be able to start betting on the football season which begins in late August.
But as the 22nd came and went, it was clear that none of the casinos were ready to offer sports betting. What can be seen, however, is that many casinos, including Harrah's, Beau Rivage and the Palace have been turning existing space into dedicated sports books. Another sign that casinos are aiming for legal sports betting is the fact that many have started to advertise for related jobs.
It is clear that these casinos are rushing to meet the start of football season on August 26th, or the NFL on the 6th of September. Before a sportsbook can start taking bets, it first needs to get official approval from the Mississippi Gaming Commission.
But at the same time, casino operators don't want to rush into things just so that they can say that they have working sports books.
The general manager of Palace Casino, Keith Crosby said: "Let's keep our eyes wide open and focus on doing it right and providing quality product, and allow it to mature into what it will become."
Mississippi was the third state (after Delaware and New Jersey) to opt to roll out sports betting after the Supreme Court struck down a nationwide ban on sports gambling in all states besides Nevada.
Gambling Commissioner Allen Godfrey told Reuters said that those casinos who are keen on offering sports betting are still in the renovation stage. He believes that it will take at least another two weeks until a casino receives official approval.
Just under half of Mississippi's 28 riverboat and land casinos have applied for permission to offer sports book, although it is fully expected that all of them will do so eventually. If and when casinos apply for licenses to operate mobile sports wagering, it will be restricted to devices on casino grounds only.