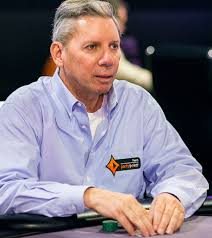 One of the most beloved personalities in the US poker world, Mike Sexton, has died of prostate cancer at the age of just 72.  He was one of the most influential characters in the industry, and was best known as one half of the famous World Poker Tour commentary team, alongside Vince van Patten. The duo accompanied 15 years of WPT tours, during which time Sexton was inducted into the Poker Hall of Fame.
A heartbroken Van Patten released an announcement on behalf of the WPT stating: "Mike Sexton, one of my great gambling friends and one of my best friends forever – just a stand-up, wonderful person – has gone."
"But he's not, because the whole poker world knows and loves him."
Sexton wasn't only a commentator but also a talented poker player himself. His total income from live tournaments was more than $6.7 million. In 1989, he won a WSOP bracelet playing seven-card stud hi-lo – one of the many great achievements in his career. He also made 23 WSOP  final tables and won $1 million in the 2006 WSOP Tournaments of Champions invitational.
Sexton was a co-founder of the PartyPoker platform, once considered the biggest poker site in the US.  After the site went public, he sold his shares in the business for $15 million.
Sexton's fellow Poker Hall of Famer, Linda Johnson, and a close friend of the player said that he "passed away peacefully at home… surrounded by family members."
"He appreciated all the wonderful comments and farewells from poker players all over the world," she said. "Please keep his family in your thoughts as they grieve."
Tributes flowed in from all corners of the globe after his passing was announced this week.
WPT tournament director, Matt Savage summed it up on behalf of so many players around the world. "There comes a time in everyone's life when more people we love pass away, but this one really hurts. I loved him like a brother."
Sexton, who was known as the "Ambassador of Poker", became a father late in life at the age of 61 when his son was born.  He is survived by his wife Karen and 12-year-old Ty.