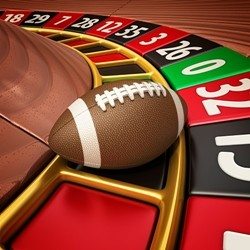 In the shadow of the upcoming Supreme Court hearing to consider New Jersey's request to lift an almost nationwide ban on sports betting, casino owners in the state of Maryland are urging legislators to introduce the legalization of sports betting. The casinos are hopeful that should the Supreme Court rule in New Jersey's favor, they will be able to enter the very lucrative sports betting industry and be among the first states to offer it.
In 2008, Maryland saw massive changes to its gambling landscape after commercial casinos were approved. Since then, five casinos have been opened, including Maryland Live! and the Horseshoe Casino Baltimore. The debate over gambling was reopened several years later after MGM sought to open a sixth casino. That was subsequently approved by legislators and the latest casino, MGM National Harbor was opened late last year.
Casino owners have been very vocal about their support for states' rights to decide for themselves whether or not they wish to remain part of the federal sports betting ban that was introduced by the Bush administration in 1992. With a hearing set for December 4th to hear New Jersey's appeal to overturn this federal ban, casino owners in Maryland want to make sure that they have all the legislation in place beforehand that would allow the state to legalize sports betting. Failure to pass laws now could mean that Maryland remains behind other states that are just as keen to enter this market.
On the other hand, any changes to Maryland's gambling laws mean that the question also needs to be approved in a national referendum. It seems highly unlikely that casino owners will manage to push forward their sports betting bill so that it becomes a question on the referendum in the 2018 General Elections.
Joe Weinberg, head of the company, Cordish Global Gaming that operates Maryland Live Casino & Hotel, pointed out that other states are already lining up to change their laws so that they can get their hands on sports betting dollars if and when federal laws are changed.
"If we wait for 100 percent clarity on federal law, we will be two to three years behind the surrounding states," he warned.
Caesars Entertainment said in a statement to the media: "We support legal, regulated sports betting, which today is permitted in different forms in Nevada, Delaware, Oregon and Montana".
MGM Resorts said that its "longstanding position is that sports betting should be legalized outside of Nevada in those states that choose to offer it, with strong oversight that protects consumers and the integrity of the sports themselves."