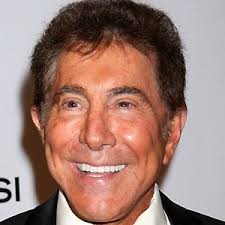 After leaving the matter in limbo for several months, gambling regulators in Massachusetts have confirmed that they will hold a hearing about the operation of Wynn Resorts in the state by the end of this year. In a statement made by the Massachusetts Gaming Commission on Thursday, the authority will hold discussions about the the suitability of Wynn Resorts opening a casino in the Bay State within the first two weeks of December.
Since the beginning of this year, the Gaming Commission has been investigating allegations against the former CEO and Chairman of Wynn Resorts, Steve Wynn that he sexually assaulted female employees in his company for many decades. Wynn consequently stepped down from his position in the casino group and even sold all his stock, although he has proclaimed innocence throughout.
While Wynn Resorts still does not operate a casino in the state, it holds a license and is in the process of building the Encore Boston Harbor Resort. The project, which is projected to cost $2.5 billion to build, is due to open in June next year. Wynn was at the helm of the company when it received final licensing approval in 2014.
The Commission's December hearing will debate whether Wynn Resorts should be fined, or whether its license should be suspended or even revoked. There is also the possibility that nothing at all will be done.
The Commission said on Thursday that an FBI report numbering hundreds of pages is almost complete, although it would not be made public until the December hearings begin.
A four-member commission is set to decide whether they want the hearing completed in one day or if it will be spread over more days.
The matter is being dealt with slightly differently in Nevada, where the Control Board is meeting privately to discuss the findings of the state's Investigations Division. After these talks, the board will decide whether Wynn Resorts violated Nevada gambling rules or not.  Should Wynn be found in violation of Nevada regulations, the state attorney's office will draft a complaint and the Nevada Gaming Commission will then step in to give its weight to the matter.