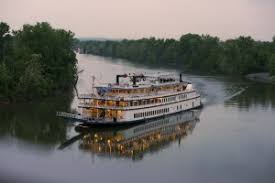 Sports betting in Louisiana moved one step closer to reality last week, after two bills pertaining to the industry moved out of committee and onto the Senate Floor.  Each bill was voted on and have now been sent to the House of Representatives for a vote.
Let's take a look at each bill:
Senate Bill 378:
Establishes rules and regulations that will be included if a legal sports betting industry is launched.
Calls for mobile sports betting inside brick-and-mortar casinos in Louisiana (similar to the industry in Mississippi).
Makes betting on collegiate athletics and events legal.
Betting on Olympics events will also be legal.
Esports will be illegal.
Senatte Bill 130:
Sponsored by Senator Cameron Henry.
Passed Senate vote by 23-9.
Will allow the idea of legalizing sports betting to appear on the November 3rd, 2020 ballot.
Each parish will have the opportunity to decide whether or not to allow sports betting within their parameters.
How will Louisianans vote if the idea of legal and regulated sports betting comes up for a vote?
It's hard to say. When state citizens were asked to vote on Daily Fantasy Sports, 20 parishes nixed the idea outright. Even those parishes who voted to bet on DFS are unable to other this to their residents, since legislators have been unable to pass laws to regulate the industry.
Race Against Time
To get the question on the November ballots this year, both Houses have to give the green light by June 1st. As such, the House of Representatives has make its decision and vote on the issue very quickly.
What are the Next Steps?
Should voters decide to legalize sports betting as per the November ballots, the next step will be for lawmakers to hammer out the language and laws on the bill that will regulate a future sports betting industry.
The Governor will then need to approve the bills and sign them into law.