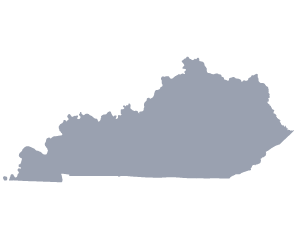 Despite a growing budget deficit, the State of Kentucky seems to be stuck in its position that it will not be expanding gambling options for now. In recent months, rumors were swirling that the state may consider allowing casino gambling within state borders in order to solve the pension crisis. However, this possibility has been downplayed by lawmakers for now.  They say that while internal committees may have spoken about the option of casino legalization, there are definitely no official gambling bills in the pipeline. Kentucky, it seems, is set on seeking extra revenue streams in other locations that don't involve gambling.
For now, Kentucky remains free of table games, and very few slot games that can be found on racetrack premises.  When attempts were made to pass a fantasy football bill earlier this year, the bill managed to pass two committees before it was quickly snuffed out.
With all this in mind, it should be noted that players at Churchill Downs Racetrack in Kentucky may soon be able to enjoy up to 650 gaming devices at this site. The racetrack has already received preliminary permission to build its new $60 million slot machine parlor, however there are still a number of other administrative obstacles to overcome.
A recent op-ed written for the Courier Journal by Gary Stratton, the executive director of the Free Market Institute of Kentucky, urged the government to legalize casino gambling before the state loses out to competition from neighboring states.
"The Commonwealth of Kentucky is close to being surrounded by states that allow expanded gaming," he wrote. "Kentucky residents have flocked to these locations for years, taking Kentucky dollars with them. These dollars are a boon for Missouri, Illinois, Indiana, Ohio and West Virginia. These same dollars could be shoring up the Kentucky pension system."
He warned that Virginia and Tennessee would more than likely move in the direction of legalizing casino gambling and "Kentucky will have missed another opportunity."
Stratton said that the goal of economic development is to bring in dollars from outside states that wouldprovide additional jobs and tax revenue.
"Expanded gaming would bring "new" dollars into the Commonwealth," he wrote.