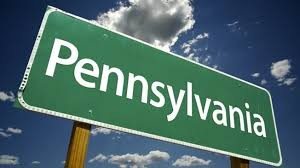 The snowball effect of COVID-19 means that many states across the United States are taking extreme steps to contain the virus. More and more public places are responding by closing their doors to avoid the unnecessary gathering of crowds.
In Pennsylvania, the Gaming Control Board has published a statement revealing what steps are being taken in relation to brick-and-mortar casinos within its jurisdiction.
"With respect to public safety issues involving a virus like coronavirus, it is the PGCB's role to assure that casinos have continuity and contingency plans in place that would reasonably respond to the situation presented," noted Richard McGarvey, a spokesperson for the Board.
"The plans have to have inherent flexibility to respond to any particular situation, but in all cases should provide for securing the facility and assets as needed, maintaining appropriate levels of staffing, as well as providing avenues to assist patrons and staff alike in responding to a situation."
Players are reasonably concerned that they have a higher risk of catching the virus by touching surfaces in these casinos. Health authorities say that COVID-19 is transmitted from person to person. By their very nature, casinos have high-touch surfaces (table games, slot machines, sports betting areas). There is definitely a higher risk of touching a surface where droplets from a coughing or sneezing carrier have landed, and then touching one's eyes, nose or mouth – a sure-fire recipe for picking up the virus.
The US population, in general, has been advised to avoid non-essential travel, which will surely mean a significant drop in people people visiting casinos. It was recently reported that the Wildhorse Resort and Casino in Oregon had to be temporarily closed and deep cleaned, after one of its employees caught the virus.
It's expected that Pennsylvania casino and sports betting fans will be looking for alternatives, which they can find at the eight legal online casinos in the state, and the eight online sportsbooks.