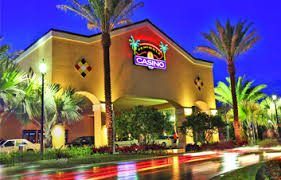 In Tuesday's midterm elections, Floridians passed Amendment 3 which essentially awards the citizens exclusive rights to authorize and expand gambling in the state. After an aggressive $30 million campaign, largely financed by the Seminole Tribe and Disney, Amendment 3 passed by over 70% of the vote. The Amendment was supported by the Seminole Tribe, which is adamant to keep its grip on the state's casino gaming industry, and Disney Worldwide Services which doesn't want to lose entertainment dollars that could be directed to gambling should the industry be expanded.
The passing of Amendment 3 means that any future gambling changes in the state moves from a Legislative decision to a citizen initiative process. This makes it much harder for new sports betting laws to pass since the initiative process requires the approval of 60% of the voters and, experience shows, this is not an easy feat to obtain.
Florida's Legislature has not moved towards the adoption of any sports betting laws, despite the recent Supreme Court ruling that legalizes this pastime across the nation. In addition, for years the Legislature has turned down pitches by large companies to build mega destination resorts that would incorporate lodging, retail and gambling and which would be a boon to the state's economy.
Ironically, it is believed that Amendment 3 will actually make it more difficult for the state to introduce gambling expansion.  It was opposed by NFL teams and online betting sites such as DraftKings and FanDuel.
The full text of Amendment 3 reads as follows: 
"This amendment ensures that Florida voters shall have the exclusive right to decide whether to authorize casino gambling by requiring that in order for casino gambling to be authorized under Florida law, it must be approved by Florida voters pursuant to Article XI, Section 3 of the Florida Constitution. Affects articles X and XI. Defines casino gambling and clarifies that this amendment does not conflict with federal law regarding state/tribal compacts."
"The amendment's impact on state and local government revenues and costs, if any, cannot be determined at this time because of its unknown effect on gambling operations that have not been approved by voters through a constitutional amendment proposed by a citizens' initiative petition process."