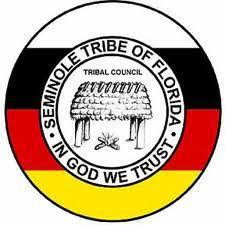 Florida has managed to reach an agreement with the Seminole Tribe which will ensure that the tribe continues to pay $300 million in year in casino revenue levy to the state. In exchange, the tribe will retain exclusive rights to offer specific games at their gambling properties.
The agreement is an extension of a gambling compact reached between the state and the tribe in 2010, and will currently run through the 2019 legislative session. The Seminole will hold on to their rights to be the only entity to offer blackjack at their casinos, as well as slot machines outside of Miami-Dad and Broward counties.
Governor Rick Scott, set to leave office in January 2019, and whose administration is working behind the scenes to upgrade Florida's gambling landscape, said in a statement regarding the extension of the compact: "Today, I am proud to announce that the state of Florida has reached an agreement with the Seminole Tribe which ensures the tribe's current commitment remains intact."
"Since I took office, the Seminole compact (the 2010 agreement) has generated more than $1.75 billion which has helped our state make historic investments in things like Florida's education and environment," he added.
Both Florida House and Senate leaders are working to reach an agreement regarding a new gambling bill that the state is keen to craft before the November 2018 elections. A ballot in these elections will ask voters to decide on an amendment to the state constitution, where any future gambling expansion plans would be subject to the approval of 60% of registered voters.
As such, last minute attempts are being made to introduce gambling expansion plans in case the ballot question is successful.
There is good reason to believe that voters will decide to introduce the constitutional amendment, since a number of interest groups are financially sponsoring the 'yes' vote. Walt Disney Corporation, which uses its 'family-friendly' reputation to protect its interests and block the expansion of other entertainment facilities in the state, has contributed $4.7 million to promote the yes vote.