PokerXfactor – Geared for Tournament Training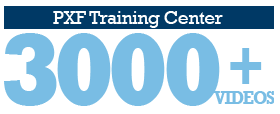 PokerXFactor is different to other poker training sites in that it is dedicated to tournament play. Since the pros tend to specialise in cash games and only play in the most prestigious multi table tournaments this is a place where someone who plays the game for fun can really dominate if they learn to play in the correct way.
The main thrust of PokerXFactor is for the customer to have the ability to watch videos of online professional players and hear their thoughts on the hands they are playing and why they are playing the way that they are. This can be used as an excellent resource for the new player who is literally sitting at the table with the pro, seeing what they see and learning how to play certain hands, where to raise, call and fold.
Huge Database of Videos & Pros
PokerXFactor has, as you would imagine, hundreds of hours worth of poker videos on its site. The majority of them are concerned with Multi Table Tournaments though some are concerned with Sit n Go tournaments and a small number; around ten percent are concerned with cash games. There are a number of pros working at PokerXFactor including the tournament specialists Sheets and Johnny Bax who provide their own brand of analysis via the hand re-player. Subscribers also have the opportunity to submit their own questions to the pros and send in situations that they have faced in the past during their play and have the professionals comment on what they would do in that hand and make recommendations to the rookie.
Play and Quiz Yourself
For me the most fun on the site was had with the special online quizzes that the site prepares. They replay a tournament and ask you what you would have done at every major point during the tournament and then grade you based on the effectiveness of your decision making. This is a really great tool to have and served to build up my confidence as a player and to eliminate mistakes that I was making consistently. It's a great boost to know that you are making some of the same decisions that the pros would make and that the odds are on your side when you are making them.
Fees of MemberShip
There is also a cool Bankroll Manager that teaches you how to increase your stack. The initial signup fee is $119.95 and another $19.95 for every month following the registration fee. This may sound expensive but with the tips and tricks that you will learn on here you should find that money coming straight back to you.
I highly enjoyed playing with the functions of PokerXFactor and recommend it to any and all budding players, though people looking to play high stakes might want to look a bit further afield.
Author: Joseph Falchetti (twitter)
(C) Copyright PokerWebsites.com, 2018