Deuces Cracked – The Up and Comer
An up and coming part of the poker industry are sites that specialise in teaching new poker players how to improve their game. They enlist the help of poker pros to create digital content that can be of use to players unfamiliar with the game who are looking to become pros.
How Much it Costs
In Deuces Cracked we are looking at a simple, intuitive to use poker training website. The signup fee varies depending on the length of time purchased. The fee starts at twenty nine dollars per month but if you sign up for six months you pay $159.99 and a year can be bought for $278.49.
What You Get for the Money
So what do Deuces Cracked give you for your money? Well the site is packed full of poker information, mostly in the form of tutorial videos made by pros. I must say that the content looks endearing, there are videos on every conceivable subject to do with poker. From Multi Table Tournament advice to cash games there are several videos on things such as the early game hands to open raise, raising pre-flop and many more.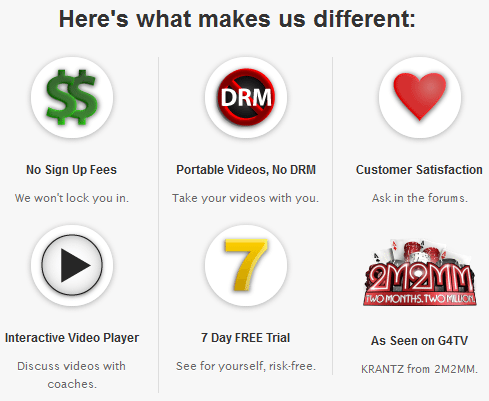 Known for Quality Forums
Deuces Cracked is well known for the quality of the forums on the site in providing a place for poker players to discuss their experiences and share knowledge gained over the course of their play. This is an excellent way for beginners to learn together. These forums have proven to be a particularly effective tool in aiding players in their quest to enhance their poker skills. The forums are divided into several topics of discussion. These topics range from discussion of general themes, such as General Poker Discussion and Poker Site Discussion right into the most detailed items such as Micro Stakes Online No Limit and Full Ring No Limit. This ensures that the variety of possibilities for learning and study of the game is dramatic, those with access to these forums should find that there is an answer waiting for them online.
Try the Free Trial
For anyone not certain as to whether they would rather be spending their money on actually playing the game online, Deuces Cracked offers a free seven day trial period for prospective members to decide as whether this will be a profitable endeavour. There are also testimonies from professional players giving testimonials as to the fact that they honed their skills through Deuces Cracked. There are also blogs and articles written about the game of poker.
The site is a good looking though simplistic database for poker information, everything that the player requires is at the fingertips of the person searching through it. Such poker training sites are becoming more and more widespread and the real test of the site can be determined by deciding whether or not you are winning more than you are spending on the site.
Author: Joseph Falchetti (twitter)
(C) Copyright PokerWebsites.com, 2018