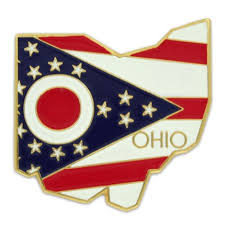 Since May 2018, when US Supreme Courts opened the floodgates to legal sports betting across the land, there have been ongoing attempts to introduce this pastime in Ohio.
Sports betting bills with conflicting legislation were introduced in the House and in the Senate – the main difference between the two being the question: Who will regulate sports betting in Ohio. The Senate wants the state's Casino Control Commission to handle regulation, while the House bill (which received approval in May, 2020) lists the Ohio Lottery Commission as the leading authority.
The Ohio House Sports Betting Bill:
Legalizes sports betting at four casinos, seven racing tracks (racinos) and at kiosks at fraternal and veterans groups that hold liquor licenses.
It also legalizes sports betting via mobile apps.
10% of gross betting revenue will be directed to education and gambling treatment and prevention.
The Ohio Senate Sports Betting Bill:
Allows for sports betting at all casinos and racinos
Allows sports betting online and via mobile apps
Taxes betting income at 6.25% but doesn't say where the money will be directed.
So what now?
Representatives in the House and Senate believe that a deal can be reached, despite the differences.
The primary sponsors of both bills are due to meet later this year to try and hammer out a deal that's acceptable to both sides.
One of the primary sponsors of the House bill, Rep. Dave Greenspan (R-Westlake), said:
"We'll be able to come to a resolution on this. We just haven't had an opportunity to have a robust discussion with the Senate yet. We've got to get this done and up and operating."
Greenspan said in a radio interview recently that he doesn't believe that there'll be Senate hearing in June. As such, he believes the earliest time will be September when "agressive discussions" will be held to adopt a bill that both chambers and the governor are satisfied with.
He also added that it takes about 4 – 5 months to implement a sports betting industry, and he believes that sports wagering could become a reality in Ohio by March Madness, 2021.