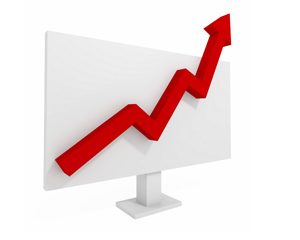 According to a report by the American Gaming Association (AGA), revenue from online casino games (poker, slots and blackjack) tripled itself compared to last year's figures.
The AGA said that these numbers were a direct result of the growing popularity of remote gambling options in the wake of the COVID-19 pandemic.
In sharp contrast, the AGA Commercial Gaming Revenue Tracker 2020 Second Quarter report shows that brick-and-mortar casinos saw their revenues shrink by 80%.
This is to be expected, considering the fact that most casinos were open a quarter the number of days that they operated in the second quarter of 2019.
In some states such as New Jersey, Illinois and New York, casinos have been shuttered the entire quarter.
Yet, even with such dramatically depressed revenues, land-based casinos still managed to make $2.3 billion in the second quarter of this year.
Business Insider reports that while online sports betting groups such as FanDuel and DraftKings have outperformed their benchmark indexes over the past 12 months, the pandemic has also hit them hard.
Major sporting events from the Olympics in Tokyp to Major League Baseball games have been delayed, affected or cancelled outright since the outbreak of the virus.
Fortunately, revenues are improving now that professional athletes are being allowed back onto the field.
According to Business Insider, "online casino games have been well-positioned to fill the gap, hoovering up gambling revenues where other verticals have stalled."
The article, which appeared in the online publication yesterday, quoted the vice-president at the AGA, Casey Clark as saying: "Consumers like convenience. There was very little competition from brick-and-mortar casinos in the second quarter."
Online casino games are legal and operational in five states: West Virgina, New Jersey, Nevada, Delaware and Pennsylvania. Many other states are in the process of moving in that direction. Online sports betting is legal in 22 states so far.
Analysts predict that states will show even more interest in igaming in the future, as they become more desperate than ever for new avenues of funding. Taxation and license fees could help fund health services, unemployment, state infrastructure and a lot more.